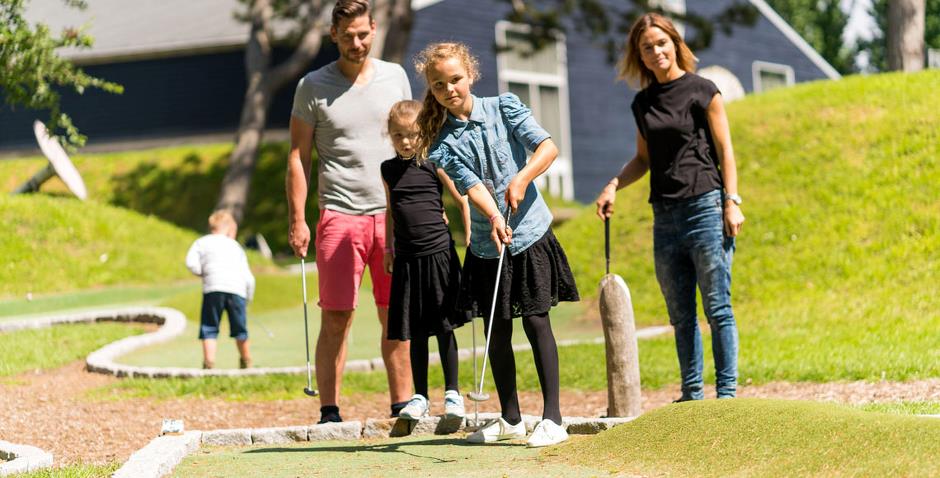 Summer holiday
At Dayz Ebeltoft there is a summer holiday offer at Djursland where there are activities for children, teenagers and adults in both sun and rain.
Dayz Ebeltoft – Islands Maritime Holiday Town lies close to the sea, the beautiful Mols Hills and the Jutland Frigate. Within short driving distance lie e.g. Djurs Sommerland, Scandinavian Animal Park and Aarhus. Should the sun hide, then Islands Maritime Holiday Town offers swimming bath with sauna, indoor handball and badminton fields. On the Holiday Town's outdoor area you find a huge play ground where the kids can play and bounce for hours, while you enjoy a cup of coffee at the bench.
All holiday houses have a view of the canal systems which the Holiday Town is build around. If you choose to spend your summer holiday 2017 at Dayz Ebeltoft you get a cheap summer vacation by the sea and water.